The 13th Forum in 2016
Theme: Structure a Nascent State for Manufacturing Industry——Innovation,Intelligence,Value
Co-sponsored by Chinese Mechanical Engineering Society and Tianjin science and technology commission, the Forum got special support from Tianjin Binhai New Area Government, with more than 1500 conferees, attracting the in-depth participation and cooperation of international bodies and business missions such as Fraunhofer Gesellschaft and IIC.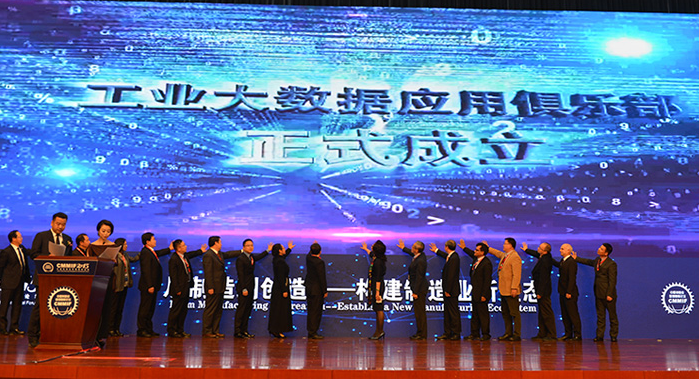 The 12th Forum in 2015
Theme: from Made in China to Created in China——to structure a Nascent State for Manufacturing Industry
Though the depth analysis of a large number of case studies at home and abroad as well as solutions, this Forum conducted discussions from industry 4.0, lean management, intelligent manufacturing, business model and capital operation, aiming to build open-ended and liberal communication environment and jointly perceive the future brought by Internet era with global manufacturing!
The 11th Forum in 2014
Theme: from Made in China to Created in China——Made in China under the Internet Thinking
With a main forum and more than twenty sub-forums, the Forum, through the forms of theme sharing, mentor comment, round-table conference, case show, trade cooperation and demonstration, discussed how to reexamine the value embodiment of each link within the enterprise while establishing new business model guided by the internet thinking, from the thought of enterprise business model to the operation level such as market, capital and product and then to the supervisor mode within the enterprise, aiming to light a navigational light for participants.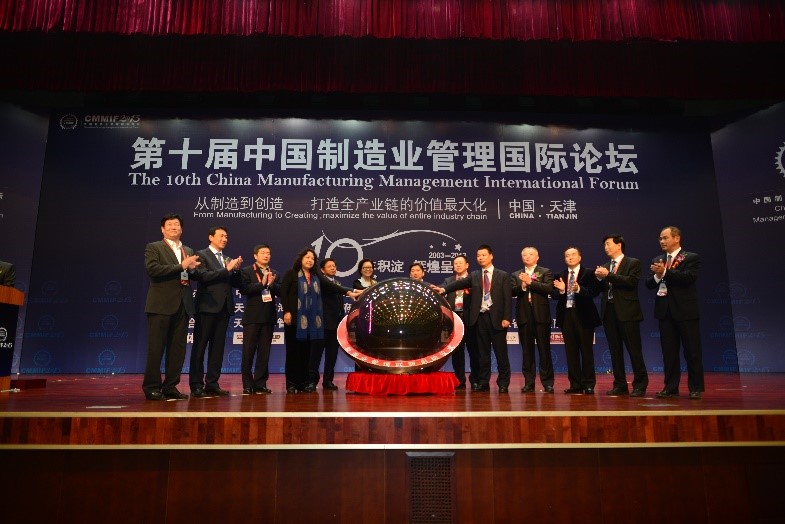 The 10th Forum in 2013
Theme: from Made in China to Created in China——Achieve Maximum Value of Whole Industry Chain
This Forum had 25 activities and nearly 80 topics which gave an all-around interpretation for the theme. 1500 enterprise senior managers from over ten countries participated in the Forum to share, exchange, study and discuss. The "China Manufacturing Management Alliance" was officially launched by more than ten well-known domestic enterprises, which will integrate resources for sustainable development of manufacturing industry from the aspects of fund, market, management, talents, product and technology.
The 9th Forum in 2012
Theme: from Made in China to Created in China——Lean Promotes the Successful Transformation and Upgrading of Enterprises
This Forum, with more than 30 groups, has a main forum and thirteen sub-forums on which more than 1500 enterprise senior managers from home and abroad would share, discuss, study, view and emulate. More than 30 central and Tianjin media gave all-around in-depth reporting which had a great substantial leap on aspects of scale, timeliness and authority.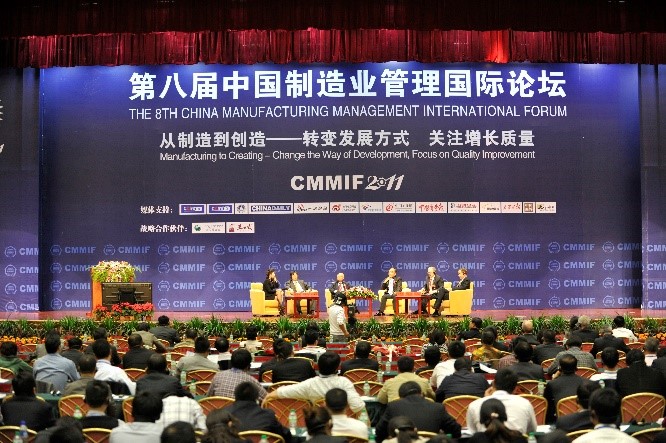 The 8th Forum in 2011
Theme: from Made in China to Created in China——Transform the Mode of Development, Pay Attention to the Growth Quality
This Forum gained special support from Tianjin Binhai New Area Government. With a main forum and over ten simultaneous special meetings such as leader session, mentor session and successful case session, this Forum, attracted more than 1300 people from political circles, academic world, business circles and media to get together in Tianjin, aiming to jointly explore the road of transformation and upgrading of China's manufacturing industry and the scientific way of lean innovation and lean management for manufacturing industry as well as discuss the direction of the innovation of enterprise management model and thinking.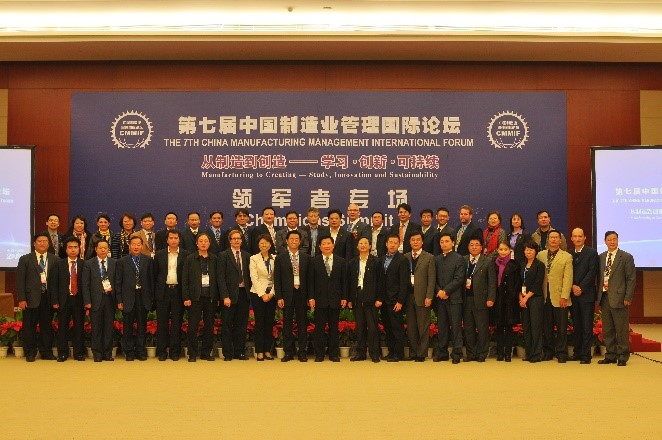 The 7th Forum in 2010
Theme: from Made in China to Created in China——Study, Innovation, Sustainability
This Forum had 1300 representatives which was the largest number of participants of all the previous forums. This Forum was held by SASAC research center and A.BRAIN Management Consultants Co., Ltd to discuss the path for enterprises "from made in China to created in China——study, innovation, sustainability" under the new situation. This Forum established the leader session for the first time. Participants were senior executives of excellent manufacturing enterprises worldwide as well as seniors from political circles and academic world, who discussed the bottleneck that restricts enterprises' development and the solutions. Compacted topics, unique forms of organization and instructive conclusions gained wide acclaim and made the guests find everything fresh and new.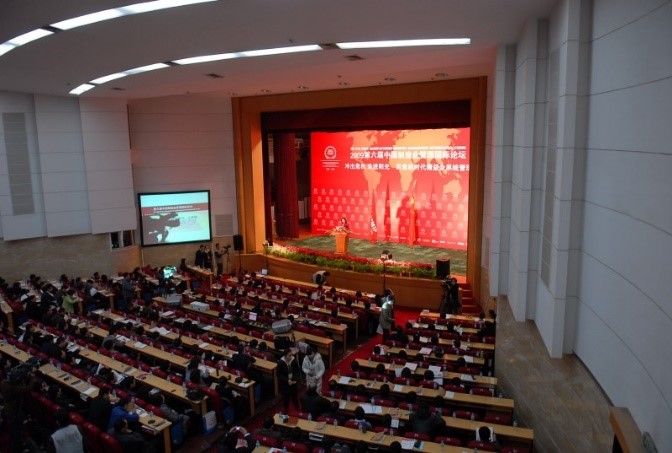 The 6th Forum in 2009

Theme: Lean Whole System Management in Post-crisis Era
In 2009, China's economic development entered the post-crisis era, and against this background this Forum provided the most primitive business management methods, the most comprehensive lean system methodology, the most targeted solutions as well as the most typically successful and failure cases, with the theme of "rush out of the crisis, walk into the sunshine——lean whole system management", making Chinese enterprises having experienced the hardships to explore new management mode and development space.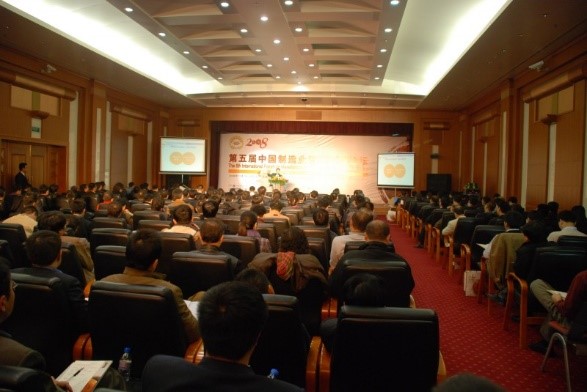 The 5th Forum in 2008
Theme: Post-crisis Era Calls for Green Lean
The 5th Forum gained great support from Chinese Mechanical Engineering Society and Chinese Industrial Engineering Institute of CMES. Under the background of global financial crisis, with the theme of "Post-crisis Era Calls for Green Lean" , this Forum, the dominant idea of which is to help Chinese entrepreneurs to pull through the hard times, built a platform for sharing and dialogue from aspects of design, research and development, purchase, production, quality and efficiency. This Forum established process and service industry sessions for the first time.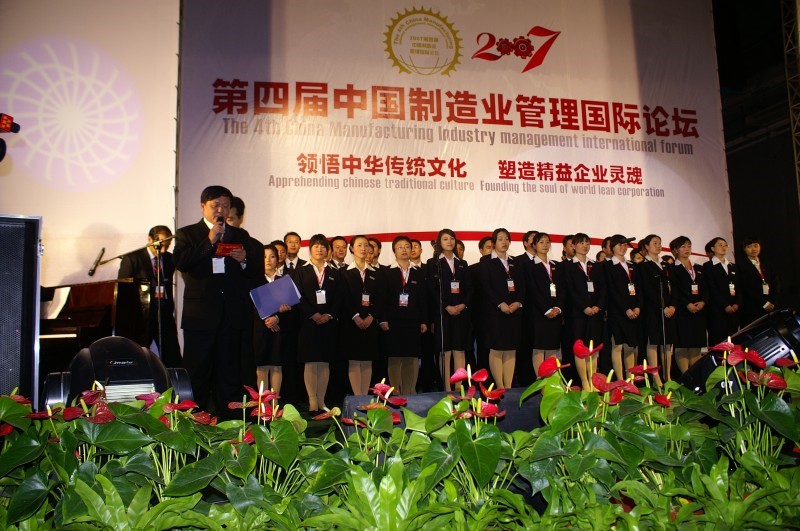 The 4th Forum in 2007
Theme: Promote Chinese Culture, Shape the Lean Soul of Enterprises
In 2007, China's export products suffered quality questions and complaints repeatedly, and against this background A.BRAIN Management Consultants Co., Ltd and Tengen Group jointly hosted the 4th Forum. With the purport of "to make the world believe made in china", this Forum discussed deeply the problem encountered in the process of globalization and the medium-to-long term development strategy of enterprises. This Forum established the English International Session for the first time.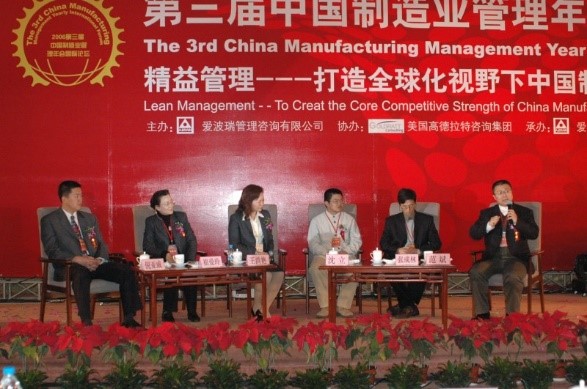 The 3th Forum in 2006
Theme: Creating the Enterprise Core Competitiveness from the Global Perspective
State-owned Assets Supervision and Administration Commission of the State Council fully affirmed the organization and theme of this Forum and also gave strong support. The Forum organized guests to visit well-known enterprises such as TFTM and let the participants experience how model enterprise conduct lean management mode by going to the site personally.
The 2th Forum in 2005
Theme: Management + Capital Give wings to China's Manufacturing Industry
This Forum gained support from Tianjin Enterprise Confederation and Enterprise Directors Association. The Forum set up the enterprise session for the first time for massive groups, which gained high praise from participants and has been a regular schedule since then.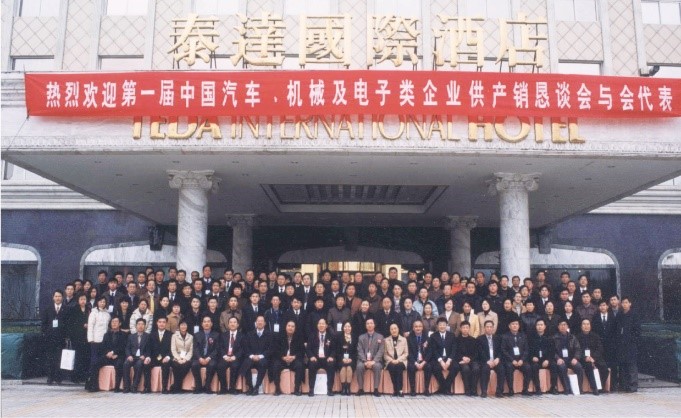 The first Forum in 2003
Theme: The Application and Exploration of Lean Management in China
Held in Tianjin TEDA development area, the first China Manufacturing International Forum, with numerous entrepreneurs and management experts at home and abroad, was hosted by A.BRAIN Management Consultants Co., Ltd, gaining wide acclaim from participants.